Ooops! Page Not Available.
Sorry, but the requested resource was not found on this site. Please try again or contact the administrator for assistance.
tasty samples
A spread of bite-sized portions for your enjoyment.
Résumé
Let's get down to the nitty-gritty, shall we?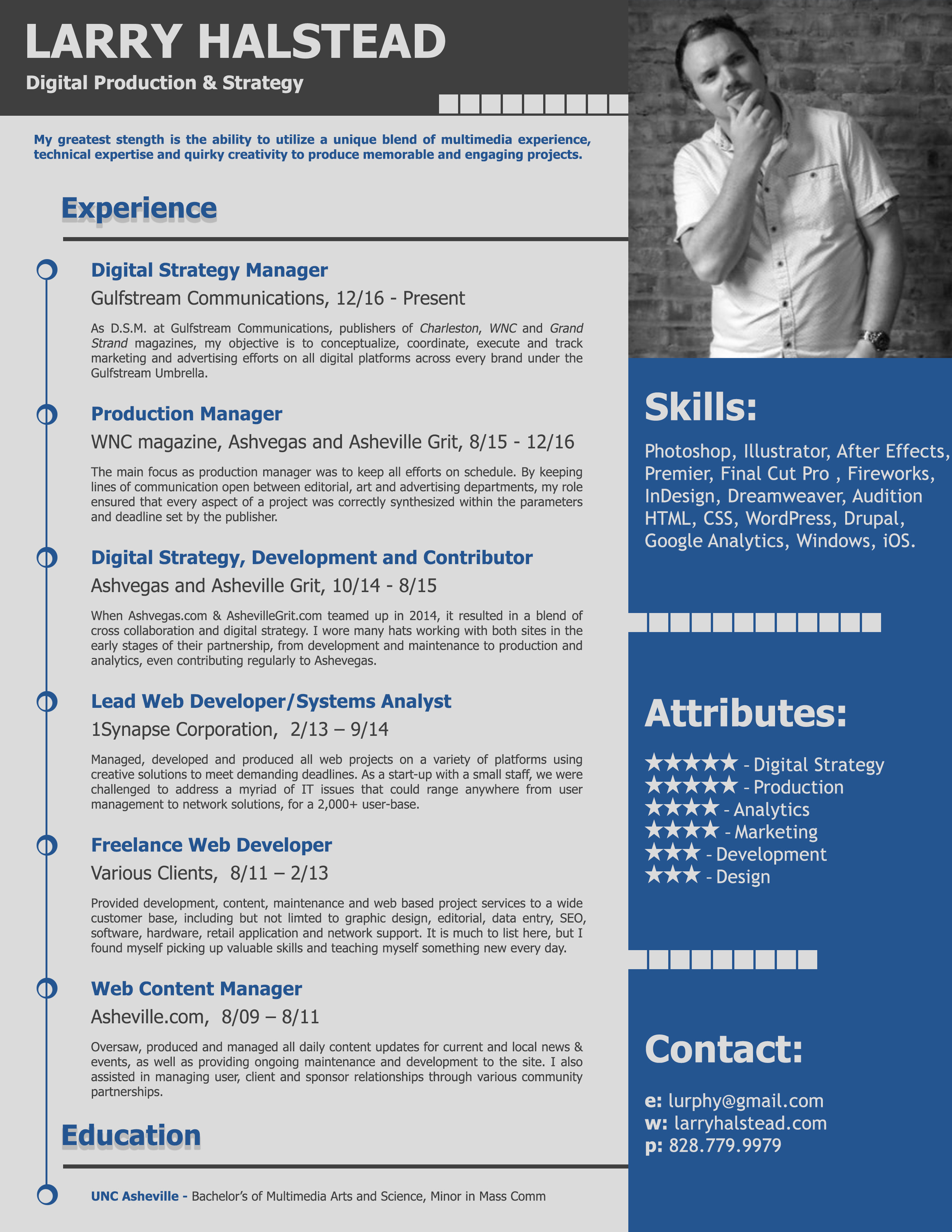 About Me
Let's take a moment for introductions.
Hi. I'm Larry. Nice to meet you.
Go ahead, call me crazy, but I like to think it's the perfect amount of crazy. The good kind that inspires my fascination to explore, create and work hard in the name of awesome ideas. I've taken on a lot of roles in my career, things like artist, producer, tech, and that's just the way I like it. From brainstorm to broadcast.
So how 'bout it? Wanna cook up some crazy ideas together?
Contact me
.
Contact
Thoughts, ideas, questions, world philosophies? Feel free to use the form below to send me anything at all.
Or email me directly at lurphy@gmail.com.
After Hours
It's good to have hobbies. They help to break up the crazy.